Project Details:
Who's Who is an app that helps you learn your coworkers names and faces. The idea of the app was born out of BambooHR's COO, Ryan wanting an app to help him learn his employees names.
Keeping the app as simple as possible was key. The goal of the app is defined very clearly as to keep the focus on its core function. 
I developed the app in Swift using the BambooHR API. The first iterations were strictly to test functionality. The visual design had not been established.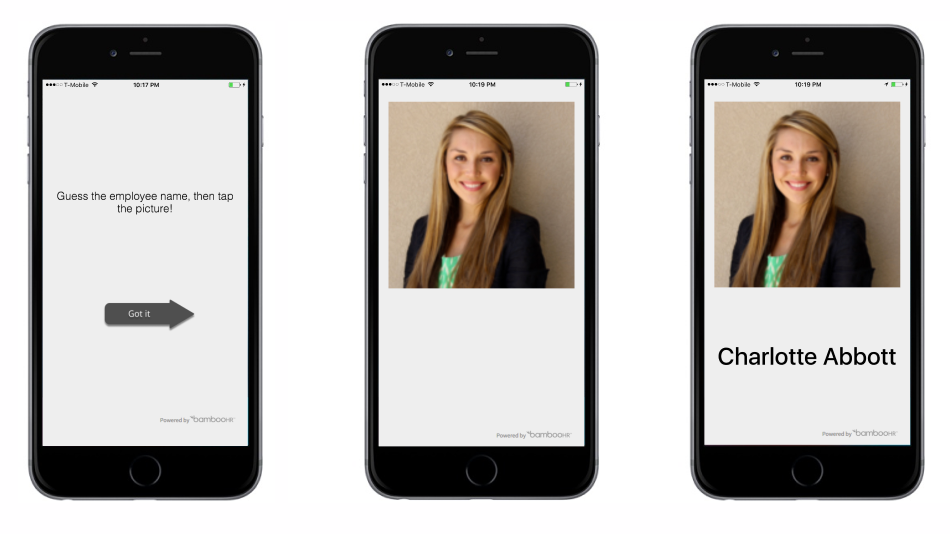 After the codebase worked without bugs, I began to establish the UI and design style for the app. Below are the final iterations. 
The completion screen scrolls slowly through photos of your co-workers while giving you a prompt to start over and try again.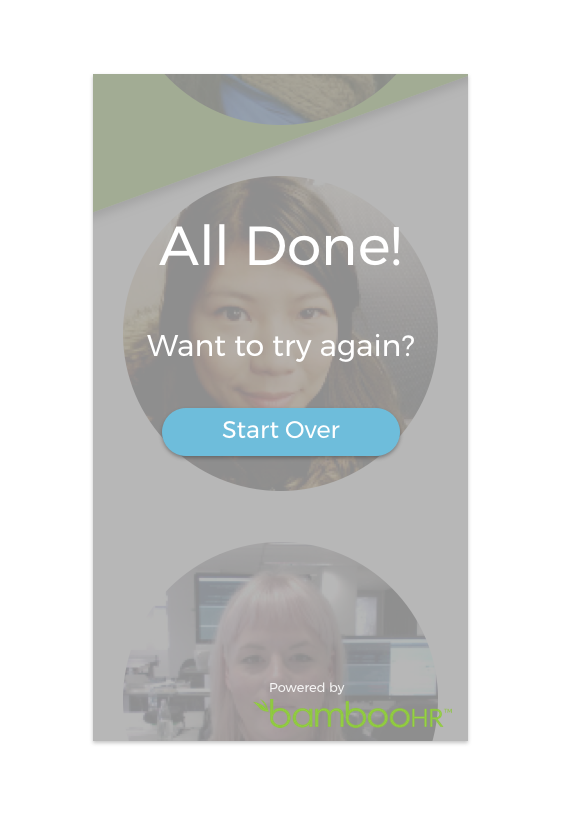 I also took login failures into consideration and gave a red error line and text to help the user know to try again.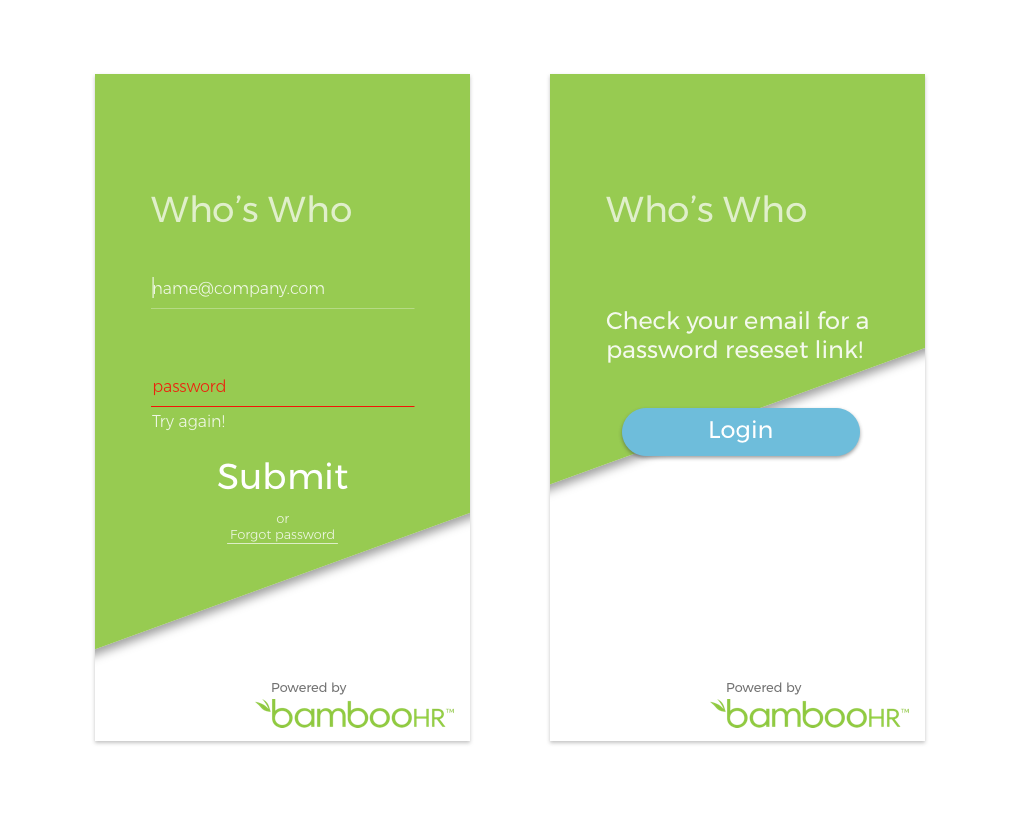 The app never shipped because of the way the API was developed. Only admins of the company's HR system could successfully login to the app. For that reason the app was abandoned.