Business Details:

HoldSpace offers mobile workspaces made from reclaimed shipping containers. They are delivered on a semi-truck to wherever you want to work. 
Project Details:

I began by creating personas to help me identify who HoldSpace would best serve — That's where Adam & Michelle come into play.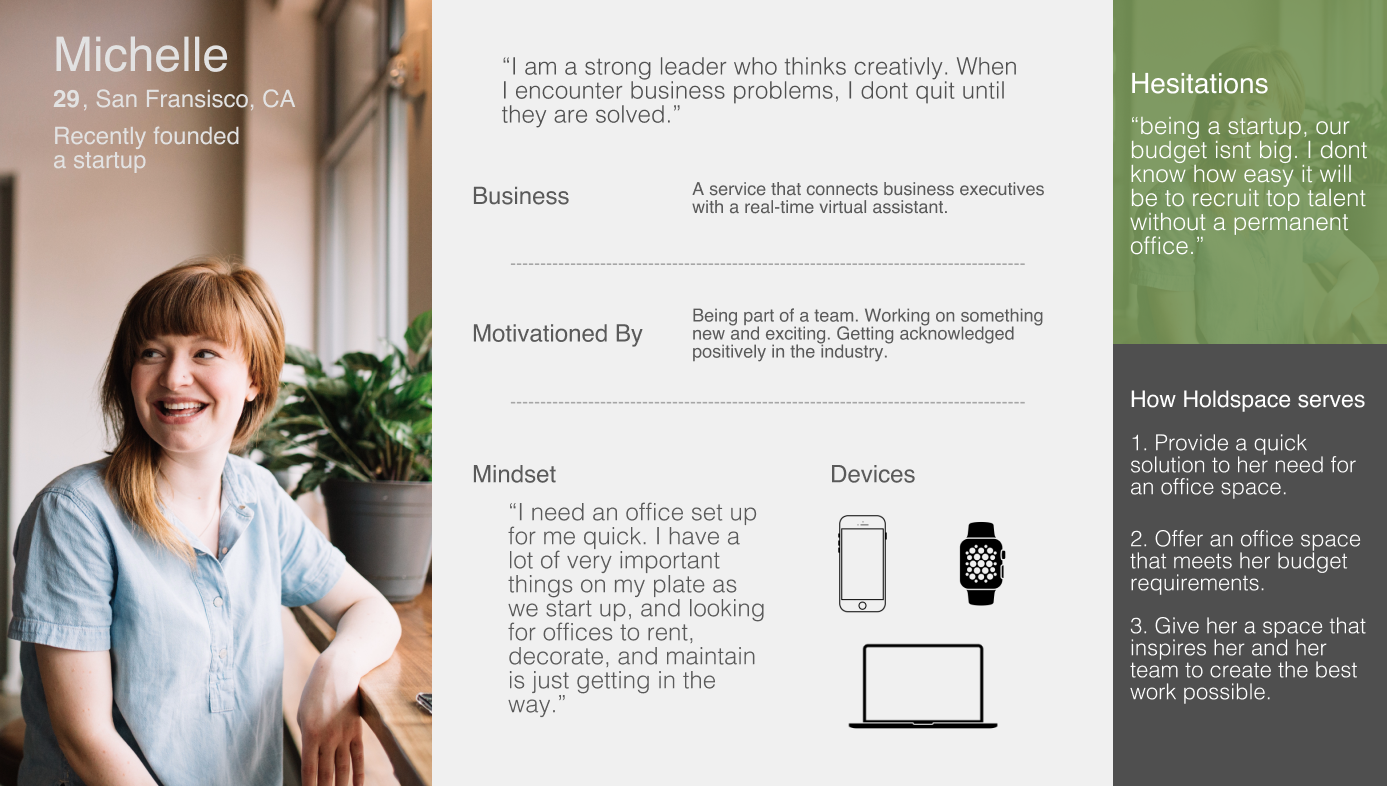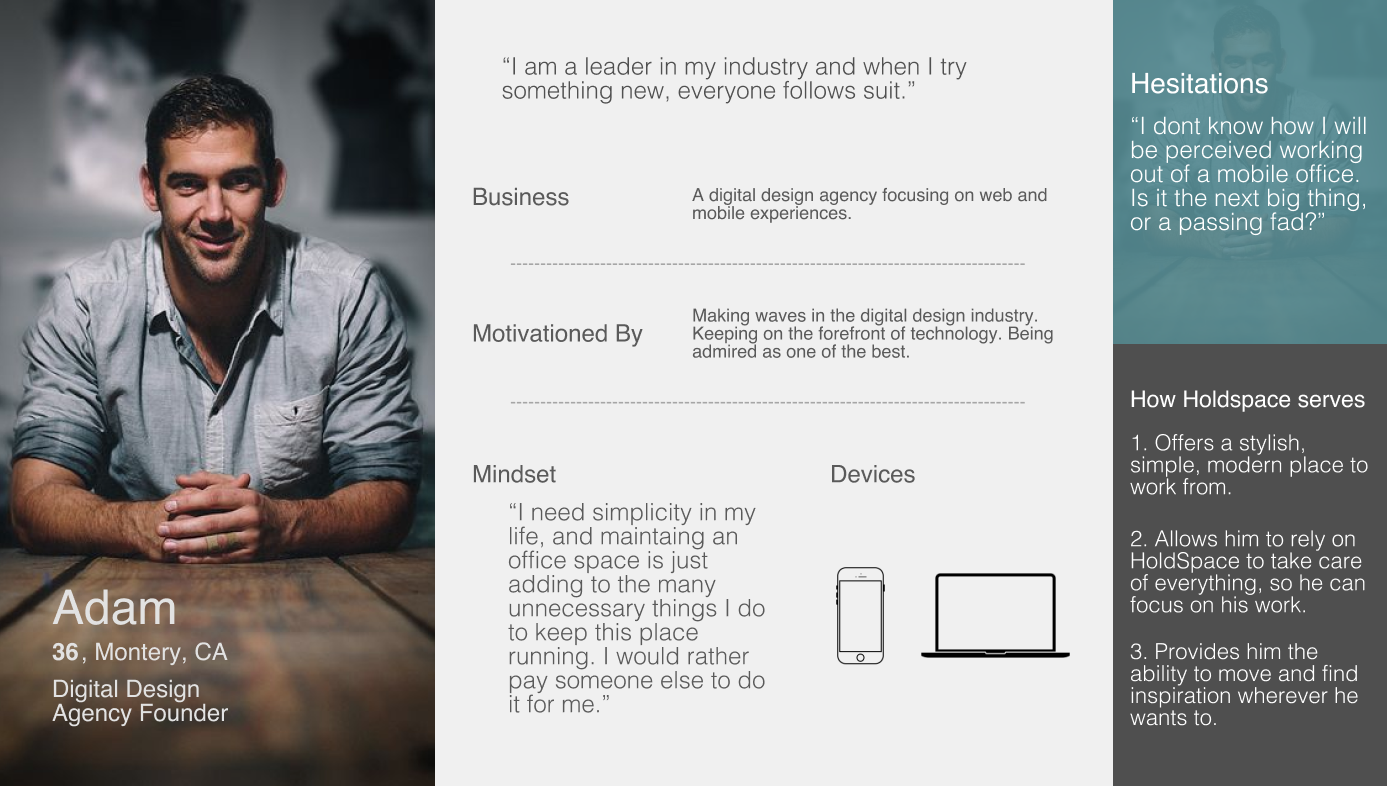 Adam & Michelle both have a "get it done quick" mentality. I designed the workspace booking workflow with that in mind
Using methods picked up from the book "Sprint" I created a map and asked "How Might We" questions. The questions helped me discover the problem that I felt needed to be solved.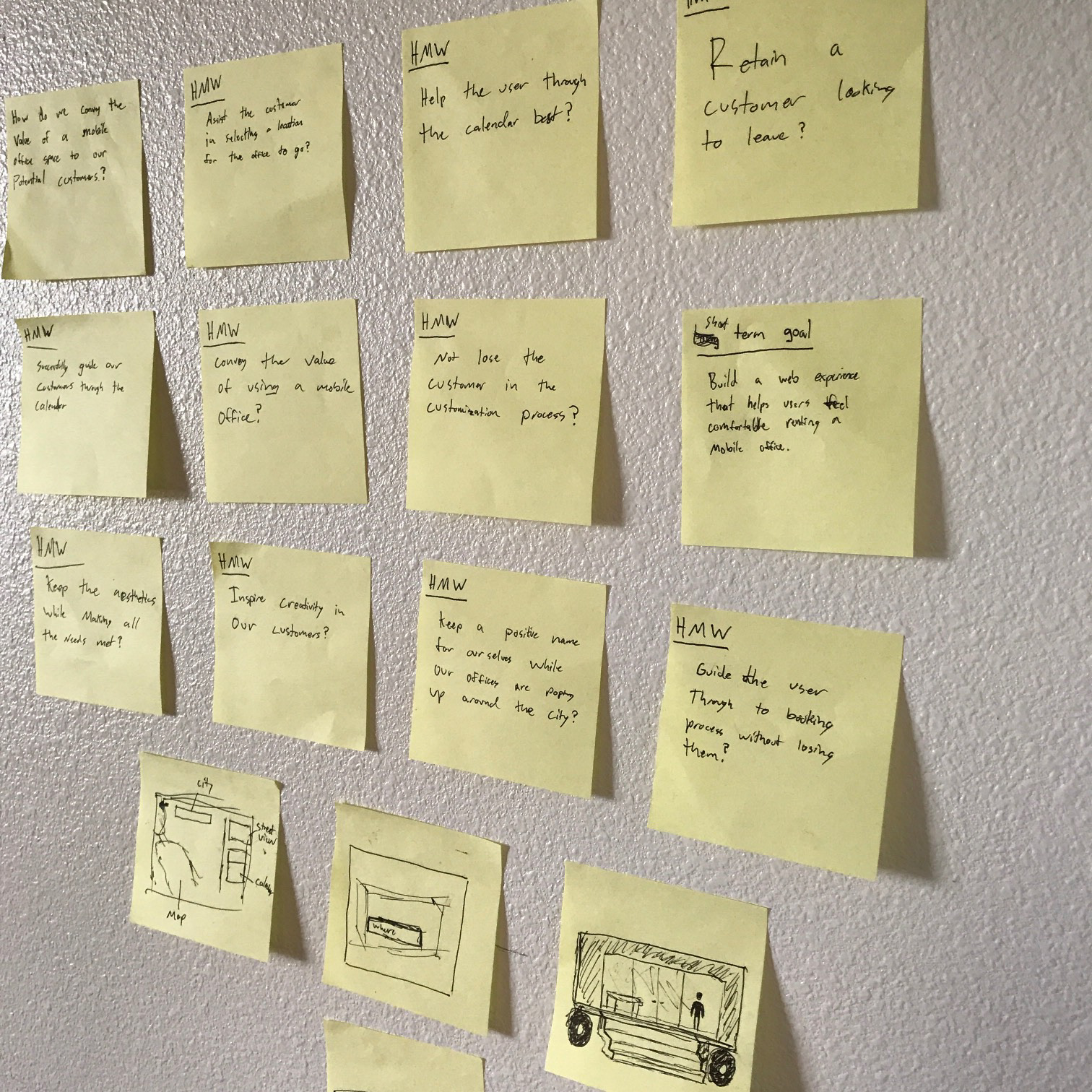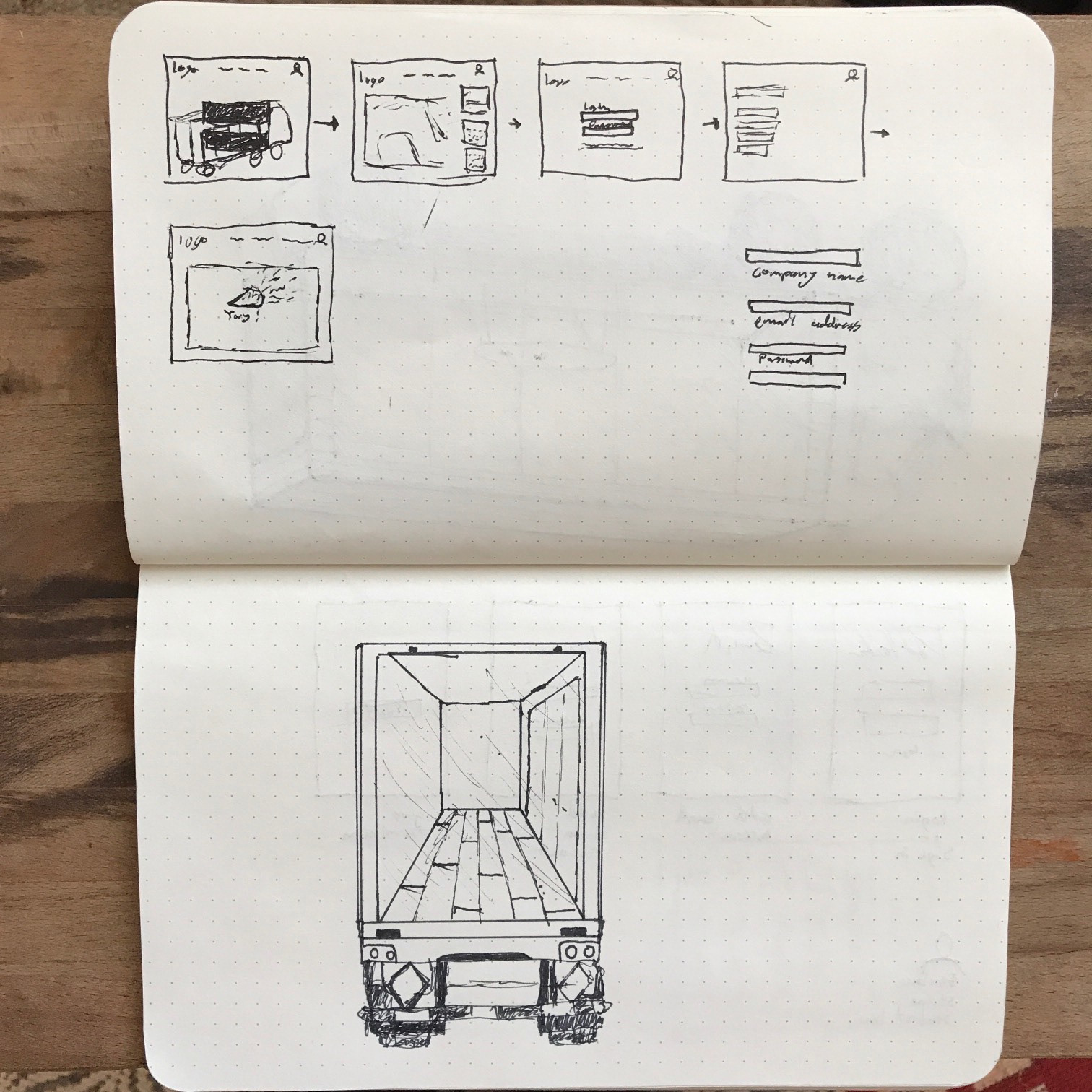 The Problem:
 How do we keep the user engaged throughout the booking process?
The Solution:
Keep all of the booking interactions on one page to allow flexibility in what action they would like to perform first. They can select the dates, and location separately within the one screen.